Renovations coming soon.
Residential College (ResCo) is about to undergo the most extensive renovation the building has seen since its construction in 1988.
Residential College
Housing primarily first-year students, ResCo offers a wide range of experiences to its students, staff, and four full-time, live-in faculty members.
While living in ResCo, a student has the opportunity to interact with faculty outside of the classroom in an informal, relaxed atmosphere. Faculty eat in the dining room, participate in intramural events with students, and host dinners and other varied educational events.
Amenities:
All rooms are air-conditioned
ResCo Dining Hall featuring made-from-scratch-menu items
Microwaves and sinks on each floor
Kitchenette with stove on all second floor wings
Laundry rooms
Quiet study rooms
Front desk operations
Game room (with a pool table, air hockey table, foosball table, and ping pong table)
Interior & Exterior Renovations
Renovations begin May 2022
Interior and exterior renovations of the building's residential areas are scheduled to begin in May 2022. Upgrades will be made to corridors, public restrooms, plumbing, and air handling units throughout the building. In addition, all of ResCo's suites will be updated to match a group of eighteen rooms that were already remodeled in 2019.
Design Emphasizes Cozy
Muted color schemes and functional workspaces
Visually, the design emphasizes cozy vibes with artwork, natural materials, mid-century furniture, and muted color schemes. Finishings feature geometric patterns with soft tones of grey, blue, and white. A second-floor common area includes a functional workspace with a lounge-like design, while the main lobby's brighter colors create a sense of energy.
Outdoors Reimagined
Patio renovations bring fun outside
The project also reimagines ResCo's outdoor environments. Patios will include spaces for both relaxation and fun, with one featuring terrace seating surrounded by plants and the other inviting students to join in outdoor games with friends, dine al fresco, or gather around a fire.
Revamped Dining Hall
In 2023, a second construction phase will revamp the ResCo dining hall to match the building's 2022 redesign. Warm and eclectic decor will feature vibrant murals and an abundance of greenery that brings life to the space.
Launch ResCo Residence Hall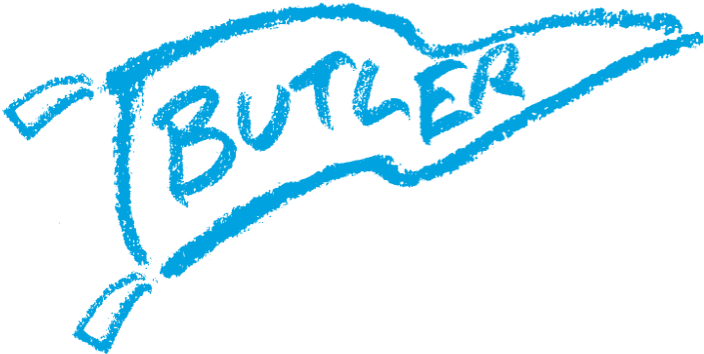 Unique experiences in an informal, relaxed atmosphere.