First Year Seminar
The First Year Seminar introduces you to the college classroom at its most dynamic. As part of a small, interactive community,  you will select a topic that interests you, and then engage – and sometimes debate – its most crucial texts.   Skilled FYS instructors from across the University and peer-based workshops will help you find your voice, write, and think, more clearly, as it helps to prepare you for the next steps in your academic and personal journey.
Entering students can choose a First Year Seminar among over 50 different topics and 45 instructors.
Spotlight: Topics and Faculty
Take a look below to see a range of choices for academic year 2022-2023.
"Dystopias in Literature and Religious Cults"
Chad Bauman | I teach in the Religious Studies program, and conduct research on interreligious relations and conflict in Asia. I like to get outside, kayak, walk dogs, and watch birds (geeky, I know, but bird-watching makes me take my time and pay attention while I walk in the woods). I was once a professional athlete, but if you knew the whole story you'd be less impressed. I love my FYS class because it opens up conversations about the good life, good literature, and weird religion.
"Where Fiction and Reality Meet"
Krista Cline | I have been in the Sociology and Criminology Department at Butler since 2008. I teach courses on health and health disparities, gender, race, family, aging, and international crime. I love all things active; running, swimming, weight-lifting, hiking, barre. I love to bake, travel, and read. I LOVE the ocean. I have seven kids, a husband, two dogs, a snake, a guinea pig, and a rat. I chose this topic for my First-Year Seminar because I think students will enjoy reading fiction, and learn to think about it in a different way. Several banned books are on my syllabus this semester because I think if someone tells you that you aren't allowed to read something, you should, and consider why someone else is telling you not to. Krista Cline is an Associate Professor in the Sociology Department.
"Wrestling Mania"
J. Rocky Colavito | I'm starting my fourteenth year at Butler, and have taught a variety of core classes including FYS. I represent the horror community in the department, with most of those classes focusing on horror literature and film, monster theory, and the craft of writing horror fiction. While this course isn't in that particular area of interest (although horror elements are common in the world of professional wrestling) it also falls in another of area of interest for me: cultural studies, and popular culture in particular. I'm a recovering college athlete, so college sports are high on my interest list, along with all forms of horror writing and media. I have degrees from St. Bonaventure and the University of Arizona, and have several horror pieces published and in production. My other dabblings include cooking and baking, coloring, tie dye, and trying new restaurants. Rocky Colavito is a Professor in the English Department.
"The Coming of Age Story"
Deborah Corpus | Butler University has been my professional home for 25 years. I am also an alumna of Butler University, so I can share all sorts of trivia about the buildings and people here on campus. In addition to teaching FYS, I teach courses related to literacy instruction in the College of Education. When I'm not preparing for class or reading one of my beloved books, you might find me on a long-distance bicycle tour or serving as a docent for Indiana Landmarks. My topic for FYS reflects my love of people's stories as they encounter challenge and change. Deborah Corpus is a Professor in the College of Education.
"Stranger Things"
Melissa Etzler | I've been teaching at Butler for eight years – typically three sections of FYS, sometimes in Honors, and one section of German. Like FYS, my German tends to be a heavy dose of popular culture. I enjoy teaching German Film and German History through Graphic Novels the most. My goal in FYS is to have students say I've ruined their ability to watch TV/films passively, that because of our class they must analyze details and think critically about the text – whether that text is campy Poltergeist or Mexican Gothic. I'm obsessed with food and travel, and there's nothing cooler than watching students discover the combination of these two things. I regularly co-teach Short Term Faculty Led Study Abroad Honors courses with Dr. Lantzer in Berlin and Paris. A fun fact about me: Most of my hair is dark brown, some of it is bleached, I've let my FYS students decide which colors to make the bleached bits, hence, purple. FYSers have great taste. Melissa Etzler is a Senior Lecturer in the German Department.
"Living Lives that Matter in the 21st Century"
Emma Faesi-Hudelson | As the daughter of Butler faculty, I've been a Bulldog my entire life. I'm also a nonfiction writer, a yoga practitioner, and a horse girl. My debut book is about America's greatest show horse and the way hors-es like him have carried me back to myself. You can find me on campus and in the community leading Writing for Wellness workshops, where I teach creative writing as a tool for stress relief, community-building, and healing. Because I believe in the power of self-reflection, I'm teaching a First Year Semi-nar called Living Lives that Matter in the 21st Century. In it, my students read, write, and think their way through life's big questions.
"Living Lives that Matters in the 21st Century"
Hilene Flanzbaum | I have been at Butler for 31 years and have taught courses in American literature, Holocaust Studies, ethnic-American literature and creative writing. My passions are books, rock-n-roll, my daughters, swimming, writing for wellness and dogs. Sometimes my poodle Millie accompanies me to class. I chose this topic for my First-Year Seminar because I want to talk to first-year students about the things that will make a difference in their lives, so that they can make a difference to the people around them. Professor Flanzbaum is a member of Butler's English Department and the Director of the First-Year Seminars.
"The Climate Project"
Bryan Furuness | Here's the thing that makes FYS special: it's a year-long course. That's enough time to not only get to know students, but to watch them form a community, weather academic and social storms together, and figure stuff out. Every year I get to walk this path with a new class, and I love it. Bryan Furuness is a Senior Lecturer in the English Department.
"Living Lives that Matter in the 21st Century"
Karina Hamamouche | The first year experience is critical for new college students and ensuring that first years are well integrated onto campus is something I am very passionate about. I love teaching in the core and am particularly eager to be teaching a new FYS course, Living Lives that Matter in the 21st Century, during the 2022-2023 academic year. I'm excited to reflect on how each of us can live a meaningful life while also contributing to the world around us. Karina Hamamouche is a member of the Psychology Department and did her undergraduate work at Butler!
"Faith, Doubt, and Reason"
Brent Hege | Dr. Brent Hege is Senior Lecturer in Religion and Center for Faith and Vocation Scholar in Residence at Butler. He has taught the FYS, "Faith, Doubt, and Reason," for the last fifteen years, and he's looking forward to teaching it for fifteen more years, at least! Dr. Hege loves his FYS topic so much that he even published a book about it: Faith, Doubt, and Reason. Dr. Hege also teaches many popular Religion courses at Butler – Ecotheology, Evil, and Theologies of Liberation, just to name a few – and he's always happy to give you his sales pitch on why you should definitely add a major or minor in Religious Studies! If you want to learn more about Dr. Hege's scholarship, just click here. When he's not teaching at Butler, Dr. Hege enjoys spending time with his wife, Dr. Kate Boyd (Professor of Piano and Piano Area Coordinator at Butler), hiking and biking the trails around central Indiana and beyond, fishing central Indiana's creeks, lakes, and rivers, cooking and eating delicious food from around the world, and brewing his own beer. Dr. Hege and Dr. Boyd are the proud humans of Pepper, our 11 year old standard poodle. Pepper will make some appearances on campus throughout the year, so keep an eye out for her and be sure to say hello! Brent Hege is a Senior Lecturer in the Religion Department.
"Fairy Tale, Self, and Society"
Jeana Jorgensen | I've been teaching a variety of classes at Butler since 2013 and FYS remains one of my faves because we get to read and talk about one of my most beloved topics: fairy tales. Whether or not you're a fairy-tale fanatic like me, I think everyone gets a lot out of my classes because we also talk about bigger human issues like why people tell stories, why certain stories are retold over time, and why certain stories are more popular than others. When not nerding out over all things reading- and writing-related, I spend my time directing a semi-professional dance troupe, baking with my sourdough starter, and going to science-fiction conventions. Jeana Jorgenson has a Ph.D. in folklore from Indiana University. She is part-time faculty for the Core Curriculum.
"The Monster Mash: Monsters in Literature and Film"
Mira Kafantaris | I'm an Assistant Professor of English and Race, Gender, and Sexuality Studies. I was born in Lebanon. I emigrated to the US via Portugal, where I taught English as a Second Language. When I'm not teaching or writing, you will find me devouring memoirs; tap dancing; and baking with my little children, Georgie (6) and Ollie (4). My children got me interested in monsters and the monstrous. In my FYS, I teach texts including Beowulf, Frankenstein, and Ex Machina to understand what Jeffrey Jerome Cohen meant when he wrote: "Monsters are our children. They can be pushed to the farthest margins of geography and discourse, hidden away at the edges of the world and in the forbidden recesses of our mind, but they always return."
"Finding Humor in the Pain"
Natalie Lima | I'm ecstatic to teach FYS because I still remember taking a freshman writing seminar in college—called Art of the Memoir—and how it inspired me to write about myself while attending a fancy school, at a time when I hadn't read a lot of memoirs about folks from working-class communities. I'm especially excited about leading a class on using humor and levity to write about the harder stuff we've been through in our lives. I love reading writers who use some levity in their work because it's what I like to do in my own writing. It's cathartic, but it's also a wonderful exercise in balancing tone. Natalie Lima is an Assistant Professor in the English Department.
"Coming From Where I'm From"
Ashley Mack-Jackson | I have been an educator for over 18 years. I love teaching reading, composition, and creative writing, and I have had the pleasure of working with students of all ages and backgrounds in private and public community organizations, K12 schools, colleges, and universities. I also help run a small community organization called Word As Bond (Word), where we provide collaborative spaces for young literary artists to explore and expand their voices. I traveled with these writers all over the country to participate in the Brave New Voices International Youth Poetry Festival & Slam. Proudly, one Word's students, Alyssa Gaines, is now the United States Youth Poet Laureate!
"Seeking Justice"
Lavender McKittrick-Schweitzer | Teaching FYS is a truly rewarding experience because of the opportunity to collaboratively develop a space with students where they can build fundamental skills and strong relationships that will carry them through their time at Butler. As a feminist social and political philosopher, I am passionate about supporting students as they critically engage with questions about what we can and should do to remedy and prevent injustices. I look forward to teaching "Seeking Justice: From Local to Global" through an environmental lens this coming year, as Butler bulldogs are deeply concerned with making this world a better place. Professor McKittrick-Schweitzer is a member of the Philosophy and Religion Department.
"Food, Science, and Culture"
LuAnne McNulty | I'm an organic chemist with a creative streak. I love walks on the beach or anywhere, reading, exercise, hot chocolate, tea, and coffee, but not as much as I like any kind of chocolate desert and spaghetti and meatballs. My academic interests include all things science-related and creative writing. As a scientist, I search for meaning, create, and satisfy their curiosities, and in that way, they differ little from artists of all kinds. So now, I write. I'm working on completing my Masters in Fine Arts thesis in creative writing. My thesis explores my love of doing science, what I miss about labs, the challenges of dealing with a chemist spouse and other colleagues, and the way I ultimately came to terms with the changes in my career.
"Faith, Doubt, and Reason"
Daniel Meyers | I have been the Director of the Center for Faith and Vocation since 2015 and am passionate about promoting religious and secular diversity while also helping students explore their sense of purpose and contribution. I teach Faith, Doubt, and Reason because it opens up the questions that I have been thinking about since I was a college student and I love accompanying students along their own pursuit of uncertain answers to big questions. When not on campus, I love hiking, running, and reading – ideally all at the same time – #trailrunwithaudiobook. Daniel Meyers is the Director of the Center for Faith and Vocation.
"The Power of Everyday Stories"
Tom Mould | When I came to Butler in 2019, FYS101 was one of the first classes I taught. I had no idea at the time that an idea to apply our understanding of the power of everyday stories to engage the local community would become the focal point of the class three years and counting. With the help of that first group of students, discussions with Donald Braid and Hanako Gavia in the Center for Citizenship and Community, and close collaboration with community partners such as Ann Homrighous at Heritage Place, Butler students have been working with local senior citizens to record their family stories and create a booklet that captures the stories that have shaped their lives. I am so proud of how these Butler students stepped up and tackled this project with incredible enthusiasm and deep care for the people from whom they learned so much. Tom Mould is a Professor in the Department of History and Anthropology.
"Communication and Power"
Robert Norris | My degrees are in history, but I spent 35 years in the field of corporate communication. I began teaching communication as an adjunct instructor in 2006 and went full time in 2014. My courses today include promotional writing, media relations, ethics and cases, advanced PR techniques, and crisis communication. But with this FYS, I get to combine my passion for communication and history, showing how communication developed meaningfully over time. Aside from holding class, one of the ways I feel my soul is by spending time in Starbucks, drinking dark roast coffee and enjoying my latest history book. Robert Norris is Lecturer in the Strategic Communication Department.
"Unpacking the Hunger Games"
Tom Paradis | I have been a professor of geography and planning at Butler since 2015. The Hunger Games series caught my attention because of how much fun it is to interpret through a wide variety of interdisciplinary perspec-tives including cultural geography and a historical focus on the Central Appalachians. I teach a variety of other courses that bridge Butler's History and Environmental Studies (STES) majors, including Cultural and World Geography, Designing for Livable Cities, Urban History, Weather and Climate, and a summer study-abroad program in Siena, Italy focused on urban sustainability and Italian hill towns. I also led the creation of Butler's new minor in Geography and Global Societies which is already seeing strong student interest.
"The Modern American Memoir"
Darryl Pebbles | Following thirty years as a corporate lawyer in Indianapolis, I elected to retire early and enroll in the Butler University MFA program. And I never left! I have been teaching at Butler for ten years, and although I have taught classes in creating writing and media literary, the FYS program is my heart and home where I love to teach modern American memoir. I'm a fitness devotee (cross-training and cardio), an avid reader and enjoy following college football.
"Writing For Your Life"
Nick Reading | Over the years I have had the pleasure of teaching a variety of FYS courses. Whether focusing on the Visiting Writers Series, Sports & Culture, or Poetry & Tweeting, courses are centered on providing students a variety of texts that present a variety of perspectives. This course, "Writing for Your Life," asks students to consider the significance of their experiences and thoughts and recognize the value in sharing their writing with a larger audi-ence. We are interested in the rewards, both personal and collective, of our collaborative process. Maybe we'll write something we didn't know we needed to say. We hope our voice finds readers who didn't know they needed to hear it. Nick Reading has an MFA in poetry from ….is an instructor for the Core Curriculum and the faculty advisor for the FYS magazine, The Mall.
"Living Lives that Matter in the 21st Century"
Robert Stapleton | I am in my 21st year of teaching freshmen at Butler. I also teach English Dept courses on creative writing and graphic novels. Getting paid to talk with students about books and ideas is my version of living the dream. I love cold cereal, jumping rope, most kinds of music, and coaching softball. I chose this topic as my FYS course because I want our learning communities to explore big questions and work to move beyond the noise and start listening to each other and themselves. Robert is a Senior Lecturer in the English Department.
"Exploring the Human Condition"
Grant Vecera | I have been teaching at Butler since 1997. First Year Seminar allows me to immerse myself in the life of the mind with young scholars peaking in the art of becoming. It has crossed my mind on many occasions that I learn as much from my students as they learn from me. In Indiana's warm months my bicycle gets much more exercise than my car. When it gets cold, I jog. All year round my home is controlled by two cats, Makki and Aingo, who allow my wife and daughter and I to live there too. Grant Vercera is an instructor for the Core Curriculum.
"The Multiracial Experience"
Dominique Weldon | My name is Dominique Weldon, and I teach "FYS: The Multiracial Experience." My hobbies include creative writing, reading, playing the kalimba, and video games. My course focuses on the history and experiences of Multiracial individuals across the globe, and allows students to learn about cultures that aren't always discussed in the classroom. As someone with a black father and a white mother, I can share this perspective with Butler students and learn from them as well. The discussions I have with my FYS students often highlight my day. Dominique Weldon holds an MFA in Fiction-Writing. This is her second-year joining us as adjunct faculty.
"Voice: Mine and Others"
Felicia Williams | I am new to Butler but not to teaching! I taught middle and high school before moving to higher education. I am a wife and a mom who is trying to navigate this thing called life. I have a love/hate relationship with running but so appreciate my internal talks and thoughts when I am out there. I always find metaphors and meaning, and I love that! I chose this topic because it is important to be cognizant of our individual process and habits. It is imperative that one knows how to articulate their voice and be comfortable doing so. I also think it is important that we seek to hear the voices of others. Listening to and thinking about others can be both educational and transformative on multiple levels. Felicia Williams is an Instructor in the College of Education.
FYS Classes in Action
FYS Classes in Action
FYS Classes in Action
FYS Classes in Action
FYS Classes in Action
FYS Classes in Action
FYS Classes in Action
FYS Classes in Action
FYS Classes in Action
FYS Classes in Action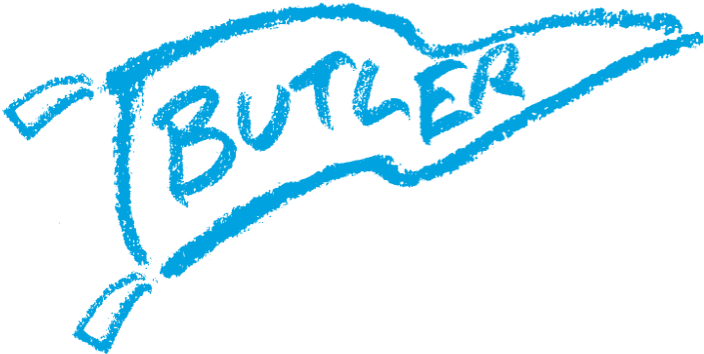 Yes, all incoming first year students must register for FYS 101 in the fall semester and FYS102 in the spring semester. No exceptions.
As there is no AP course equivalent to FYS, advanced placement credit does not apply towards First Year Seminar.
If possible, consider the student's entire first year plan when choosing FYS, so that the student's year long experience in the course can be maintained. Be mindful of required classes in the second semester of their major that may meet only at the same time as their FYS class, which will meet the same days and times in the spring as in the fall.
A first year student entering college for the first time in spring semester or a first year transfer student will enroll directly into a section of FYS 102 that does not require FYS 101 as a pre-requisite.
To fulfill the FYS 101 portion of the Core requirement, the student can subsequently or concurrently enroll in an additional Text and Ideas or humanities course.
These students will not enroll in FYS 101 the following semester or year.
Transfer students who do not transfer in courses that replace FYS may substitute a TI or humanities course (beyond those required for other areas of the core) for each semester of the FYS requirement. A core variance form must be completed for these substitutions.
First year students who fail FYS 101 will take FYS 102 in the spring and retake FYS101 in the fall. First year students who fail FYS 102 will retake FYS 102 the following spring. Those students should enroll in a FYS 102 that does not require the corresponding FYS 101 as a prerequisite.