I was trying to come up with our "couple name" and I realized we don't have one. Curthryn? Cartis? These are terrible options. Vote in the comments for your favorite.
Our schedules are awful this semester, and we never ever see each other. I leave in the mornings and stay in class all day, and Curtis has night classes until 9-9:30 every night. We try to eat a late dinner together for some semblance of normalcy, but neither of us want to be cooking at 9:30, so that means we want something ready to eat when he gets home.
So in an attempt for readiness, we pre-made a pasta bake on Sunday. The only thing is, we didn't have anything off of either of these recipes so we had to … make due.
FIRST WE SUITED UP WITH APRONS.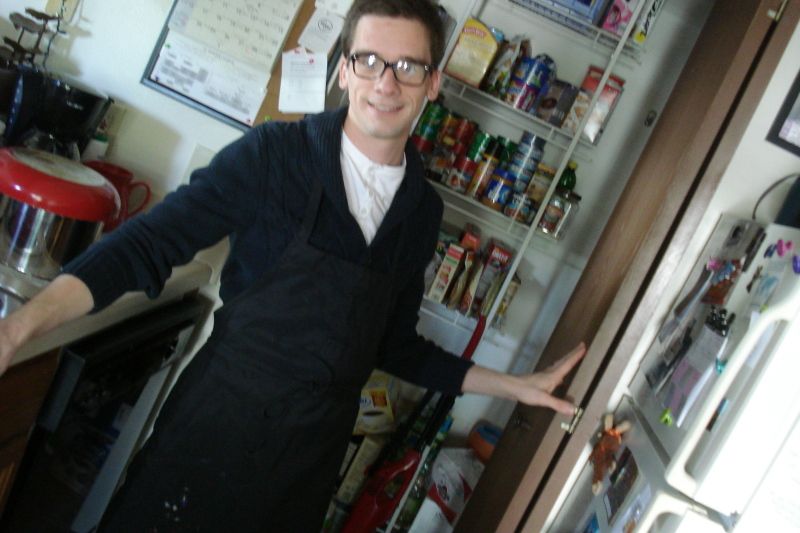 Our pantry may look stocked, but I guarantee the canned goods are mostly black beans and diced tomatoes. Only one of which went into this dish.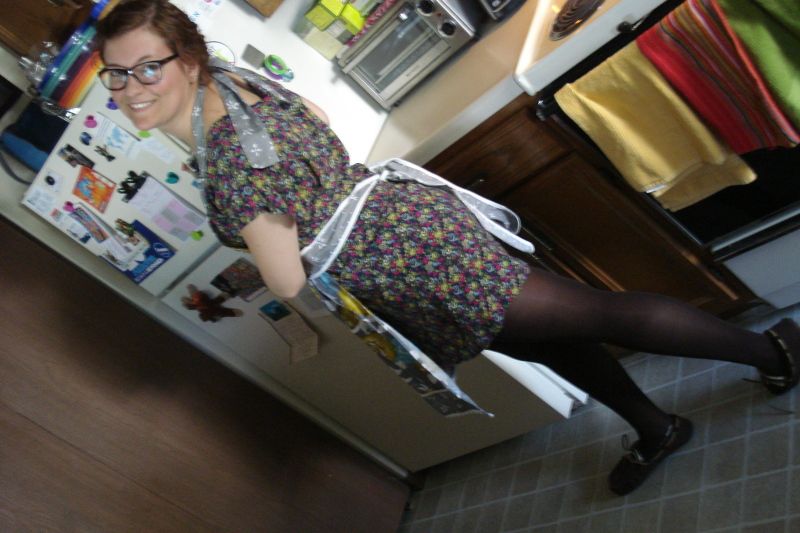 I want to be in a Better Homes and Gardens spread real bad.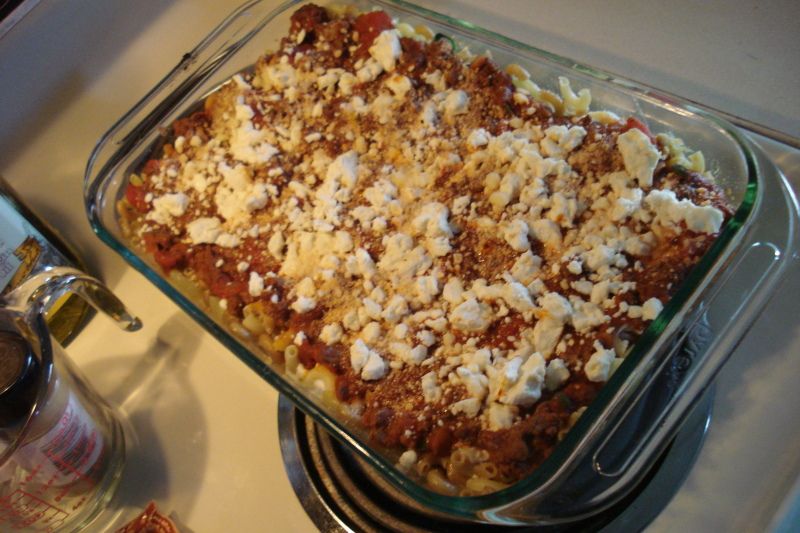 TADA! For every ingredient we didn't have, we replaced it with cheese. I swear we used a fourth of a can of grated parmesan in it. A whole container of ricotta, and a whole container of feta, too. It was … ill-advised. But! I made my own tomato sauce using plain sauce and my own spices, and that turned out great! I'm a real descendant of a real Italian now!