Happy Thursday everyone! I don't even know how many times I've mentioned this, but I love the Internet. Specifically Youtube. Lately, I have found the Youtube channel MirandaSings08 to be especially hilarious.
MirandaSings08 is a channel run by Colleen Ballinger, an American comedian, actress, and singer. Ballinger created the character Miranda, the star of her channel, in 2008 as a parody of egotistical singers on Youtube who post bad videos expecting to become famous. Miranda's signatures include her incredibly bad voice, her aversion to porn and the devil, baggy collared shirts, catch phrases such as "yeah right" and "thanks a lot," and finally, her red lip stick.
MirandaSings is certainly an acquired taste. Her videos make me feel uncomfortable because she's so awkward, but I can't stop watching. Ballinger commits so wholeheartedly to the character that it is hilarious! The first time I ever saw a MirandaSings video was before I really knew much about Youtube, so I didn't realize that people posted skit-type videos, and I thought she was serious and it skeeved me out. Thank goodness I have seen the light and can now appreciate the greatness that is MirandaSings08. Check out some of her videos for an uncomfortable laugh.
P.S. Click here, here, and here for some of my other favorite Youtube channels!
Have a great end to the week, and thanks for reading
"Starships" Music Video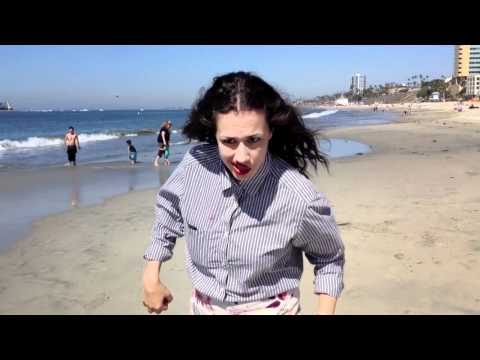 Prank Calls