Sunday night, the dance majors received a very exciting email from the director of the Department of Dance:
"I am very pleased to announce that this year's Mid-Winter guest choreographer piece will be "Por vos Muero" by Nacho Duato.  Mr. Kevin Irving, assistant to Mr. Duato will be coming to cast the piece this semester and he will then return to set the work at the beginning of the spring semester.  This is very exciting for us all and continues the legacy of the masterworks that have been presented by the Butler Ballet over the past several years."
Por Vos Muero:
The past four years I have been at Butler, our Midwinter Dance Festivals have showcased pieces from the best choreographers.
2012 Nacho Duato, "Por Vos Muero"
2011 George Balanchine, "Walpurgisnacht"
2010 Anthony Tudor, "Dark Elegies"
2009 George Balanchine, "Serenade"
I had the good fortune to participate in last year's commissioned piece, and working with Deborah Wingert was absolutely amazing. (All dance students enrolled in Butler Ballet — i.e. almost all of them — are in the Midwinter show. The commissioned piece is not the only piece. Faculty members choreograph the rest of the program.) We don't get to pick casting, obviously, and I'll enjoy any piece I'm in, but I would love to learn Nacho Duato's choreography, since we are learning the duets from Na Floresta in our Contemporary Partnering class and it is awesome. Video of Na Floresta: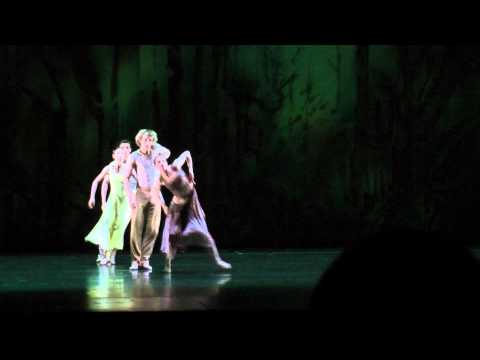 So much excitement!