I totally meant to do a Music Monday but now as I look at the time I realize that my Music Monday this week is turning more into a Concert Tour Tuesday. I know last blog I mentioned that for the next couple weeks I would dedicate a day to talk about a concert that I went to over the summer or recently, so here is my first one!
Last Monday my roommate, Sarah, and I were able to go see The Neighbourhood and Imagine Dragons! You probably know who Imagine Dragons are, but maybe not The Neighbourhood. The Neighbourhood is a band from California. Recently they just got some success with their song Sweater Weather! I posted a video from the concert, but you should definitely check out some of their other songs. The main reason why I went to this concert was to see The Neighbourhood, but that changed once the concert got started.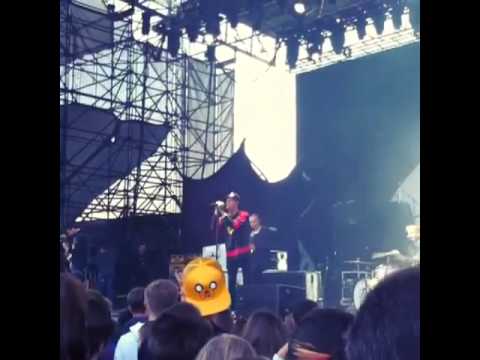 After The Neighbourhood started I was kind of over it. I like Imagine Dragons, but they get so overplayed with songs like Radioactive and It's Time, so I thought this is going to be ridiculous. Boy did Imagine Dragons prove me wrong! They were so good live. The thing that made me even more excited to see them was the fact that they just seemed so happy to be doing what they were doing. It just seemed like they are at the point in their careers where they have realized they have made it and they feel so awesome about it.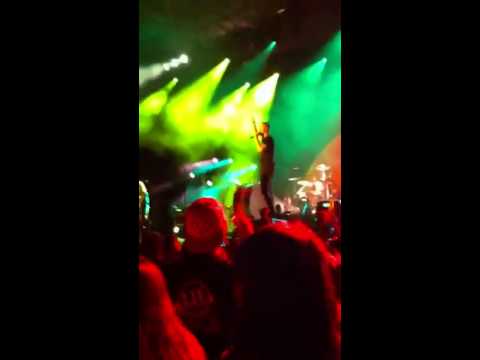 As usual I took plenty of videos and plenty of pictures. The two videos above are one I took (If you hear people singing I was by some crazy people… and me :)) . In the end if you can definitely see both The Neighbourhood and Imagine Dragons. The Neighbourhood in my personal opinion need to work a little on their live performances. Imagine Dragons is just a great show. If you really know their songs it's awesome, and they are all so talented and switched instruments at times, it was great!
One more awesome thing about this concert is how close the venue was to campus! This concert was at White River State Park which is somewhere around 10 minutes away depending on traffic! My other concerts are a little further away so I was excited to be so close to campus especially since this concert was on a weekday! Sorry for my mishap of Music Monday, hopefully next Monday will be a true Music Monday!