Living on Butler campus you start to take certain things for granted. Like the fact that it only takes you tops maybe 5 minutes to get to class. Or the fact that we have history in our own backyard with Hinkle Fieldhouse. Or maybe it's the fact that our teachers take the time to really make sure we are understanding our lessons and class. But something that may not get mentioned a lot that we take for granted is our Health and Recreation Complex or HRC.
If you go to a big state school like Purdue or IU your health center may be far away from you. Although a lot of us think that the HRC is far away it really is only a ten minute walk. Yes, here at Butler 10 minute walks are long for us. We are spoiled. The HRC is awesome. With everyone trying to lose weight or get toned for Spring Break there has been a lot of people at the HRC.
I really like the track at the HRC, and now I am obsessed with the bikes there. If anything I think working out is such a great way to destress and refocus on school work or anything else that needs to be done. It's awesome though because as a student at Butler you get to use all the HRC offers, whether it be classes or even the pool! It's great! Here's a video about the HRC!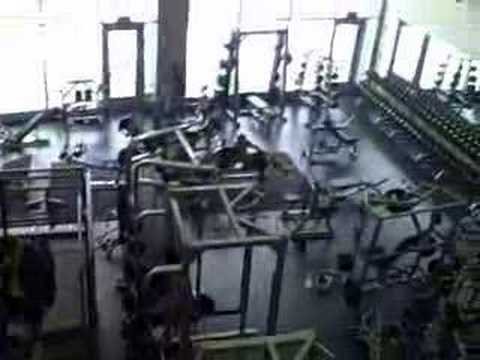 One more thing if everyone could do something for me that would be amazing. If you didn't know one of our fellow Butler students is up for the Lowe's Senior Class Award. It's Ronald Nored! He is a very deserving guy and is awesome, so if you could take the time to vote for him that would be great!