The past few days have just been…. glorious.
First of all, election day, I had election day themed nails.
RED, WHITE, AND SPARKLES.
I blasted Born in the USA and Fight for Your Right to Party and glared at any car that touted bumper stickers which put down equal rights. I was wearing an all red white and blue outfit too. BECAUSE ELECTION DAY.
(Side note: Born in the USA isn't a patriotic song. Please check the lyrics. DISPARITIES.)
The exact moment we heard President Obama got reelected, we happened to have FoxNews on because NBC had local TV on.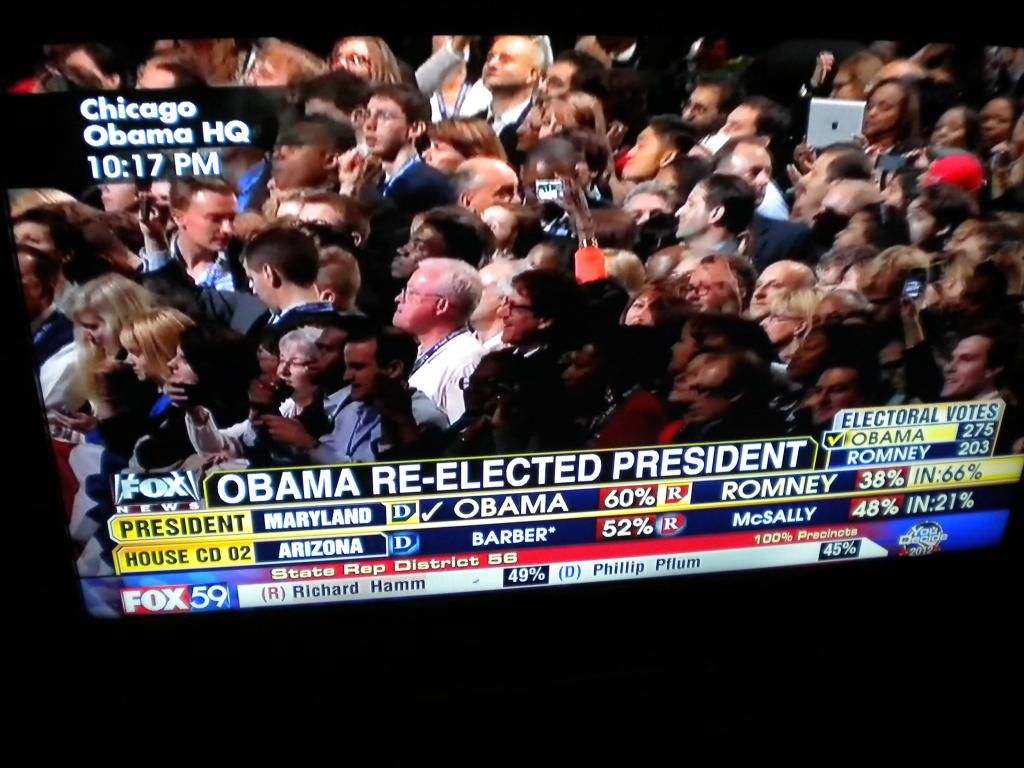 SO WE KNEW IT TO BE TRUE.
Anyway, the fallout from the election is best followed not in online news articles but in their comments sections. I'm sure your social media feeds have been direct insight into reactions to the election. My feeds have been surprisingly quiet with the occasional "RIP America" and "I'm moving to (insert paradoxically more liberal country here)".
The rhetoric and attitudes in America need to change if we're ever going to cross this "fiscal cliff," if we're ever going to make more gains toward social justice (although we made some huge gains for gay and women's rights on Tuesday night! See: here, here, and here), if we're ever actually going to move forward. We have to work together and calling each other childish names on the Internet, to each other's faces, and in the media, is not going to get us there.