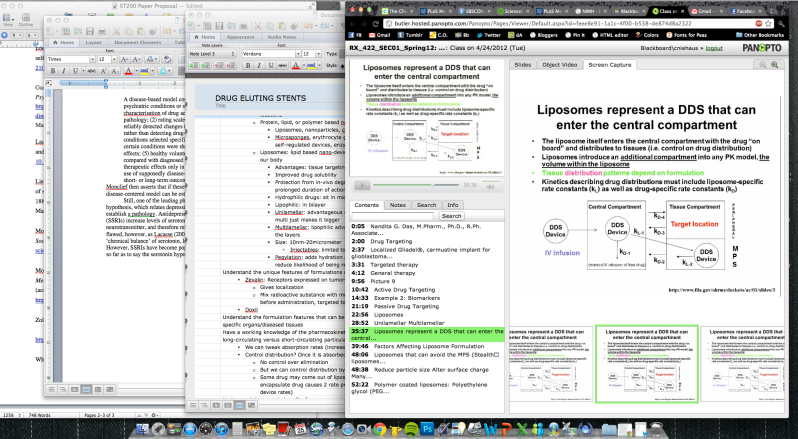 with a million chrome tabs and word documents and panopto. And a whimper. Also, surrounded by dirty dishes, empty snack bags, and disorganized note pages I've left to die on the corner of my desk. Please don't tell everyone how I live.
I've more or less resigned myself to say goodbye to sleep and hello to my desk chair for the next 9 days. I've got a 10 page paper to finish by Monday "at dawn," directly followed by my Therapeutics final.
Let me digress for a moment and paint a picture of what Therapeutics finals look like. Imagine you are a mouse blindfolded in a maze and you have to navigate the maze using only your sense of smell, guided by cheese sitting at the exit. Now imagine you are a mouse who has no feet and your sense of smell is clouded by the common cold. And there is no cheese. That's a Therapeutics final.
Other than that, the rest of my finals are spread out nicely Wednesday-Friday and then I'm done! So that's good. The real challenge is going to be balancing my paper and that final on Monday.
Until then, I'm going to keep chewing bubblegum and taking names. And I'm all out of bubbleg–no. Actually I have a ton of bubblegum.