We've been watching a lot of Jeopardy in this house. Don't hate. In honor of the end of my semester and also the fact that it is 2:00AM, here is a bunch of random stuff I found on my phone and on my computer.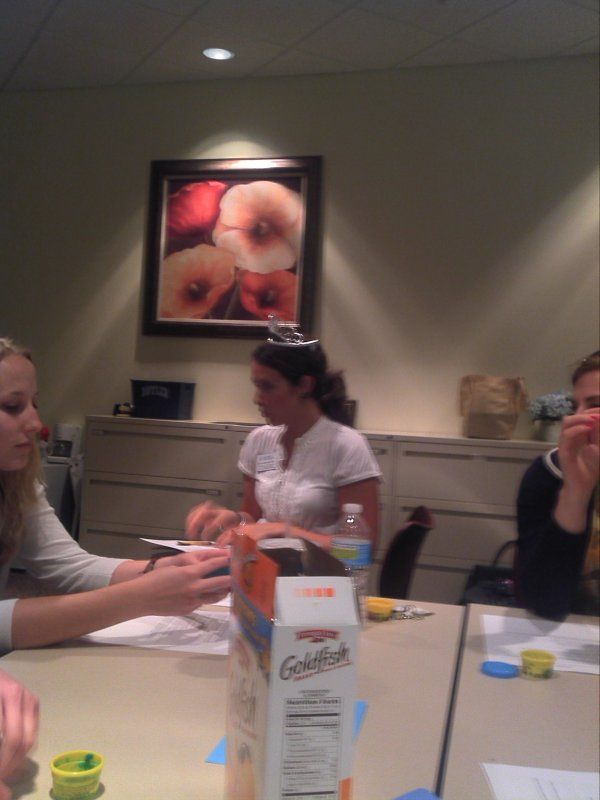 I sneaked this picture of Sarah at a PAWS meeting. She brought a special tiara for us to pass around and wear while we said what we liked about PAWS, this year's BACCHUS Area 7 Region BEST PEER EDUCATION GROUP. [confetti rains from the sky]
I'm sorry my phone's camera is a potato.
OH here's a good one.
I don't know where the nearest one is to campus, but here in Suburbia (which is filled with children), we have an Orange Leaf. You cannot go wrong with self-serve frozen yogurt. I always top mine with gummi bears and cookie dough. It's a weird combination, but that's just how I roll. If you're ever up in the Great North, check it out (and if there's one near campus, buy a tent and go live in front of it).
Okay, and lastly, probably the COOLEST place on campus: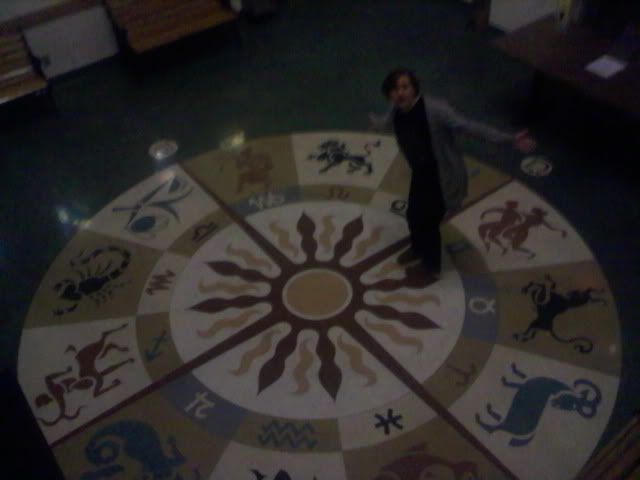 THE OBSERVATORY. It's so cooooool. I know this is a repost, but it's worth it. I need to get back in there when it's sunny and get a better shot of this awesome floor art.