I've been habitually checking the Weather Channel 10-day forecast looking for snow. It's supposed to happen today what with Winter Storm Draco and all.
The weather alarm even buzzed about high winds and Christmas decorations flying about, but no mention of snow. Yet. The current temperature is 52 degrees. This does not look promising.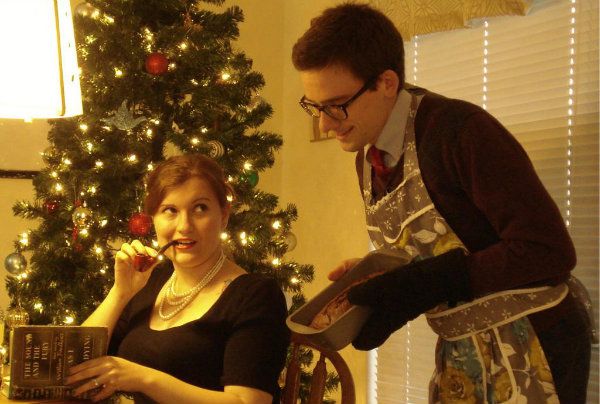 Holiday spirit abounds in our household.
We've watched It's a Wonderful Life, White Christmas, Elf, and National Lampoon's Christmas Vacation. There is no breaking our Christmas Spirit.
Still dreaming of a white Christmas though. Snow's in the forecast for tomorrow even though temperatures are going to be above freezing for the next few days. I guess I shouldn't have asked for snow boots this year, huh?