I'm going to start a new thing called Therapeutics Thursdays where I spout knowledge at you and probably take unnecessary jabs at Dr. Oz.
He's right about 50% of the time, I'll give him that.
Actually today we're going to talk about marijuana.
On Tuesday, I presented this article to my public health class, and today we had a simply riveting debate in our substance abuse class about the uses of medical marijuana. It's been a grand old time!
So the article really highlights more of the prosecution of possession in Indiana, which fascinates me because if you read carefully: a commission of judges, prosecutors, probation officers, and a bunch of people who know what they're talking about looked at Indiana's criminal code for 3 years and presented their recommendations to lower penalties, save some money, and do some community programming and treatment for people they catch. And Gov. Pence (aka the white-haired Frisch's Big Boy)–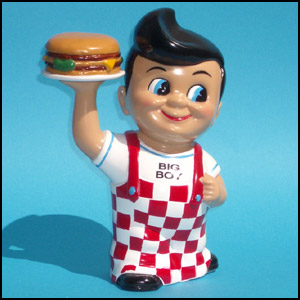 –thinks status quo is working just dandy.
It's a cool read.
Anyway I found this awesome DEA fact sheet on the complete opposite spectrum if you're interested in that.
Unfortunately I'd have to practically write a dissertation to really get this topic started. If you ask me, I think Indiana lawmakers are on to something at least to the effect that throwing people in jail isn't really an effective way to deal with this particular substance.
And that's a wrap for our first Therapeutics Thursday! Next week I'll talk about diabetes or red yeast rice or something.