You know how my friend Ashley cut my hair on New Year's Eve? Well it was already time for another trim!
I kept dreading about where to go to get it done. I don't like spending more than $30 just to get a cut, and more importantly, I don't like small talk. I just don't. I'm an introvert and I'd rather space out and think about left-sided heart failure. Wait what? (It's for therapeutics.)
Anyway, I went to Great Clips because they were having a SALE.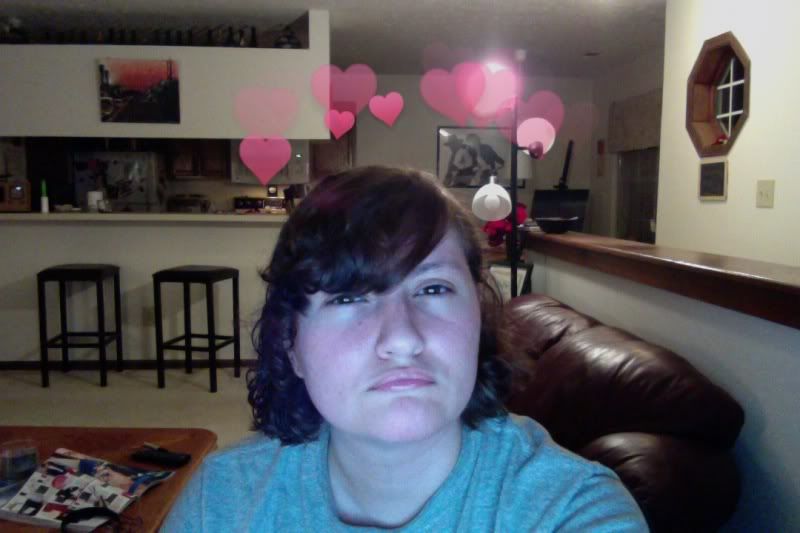 Also, photobooth has weird effects.
I got bangs and I had to kind of trim/adjust on my own and all I can think right now is: