My phone finally surrendered the wonderful picture of the Bell Tower that I took almost three weeks ago. It was sunny with temperatures in the low 80s. Leaves were falling from the trees–and in some cases, acorns were falling, too. And, goodness, the trees were still mostly green!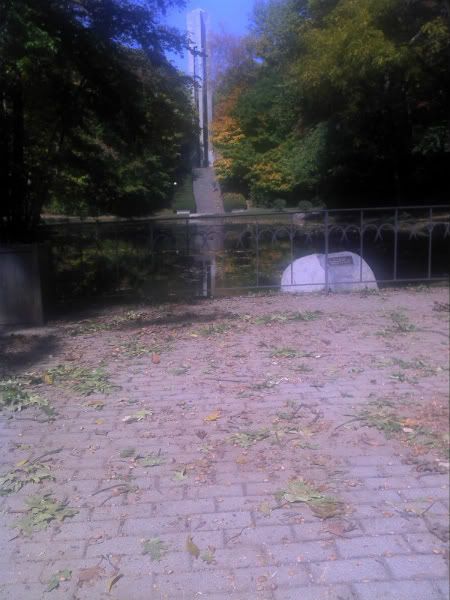 It looks like I was using a filter or something on my phone's camera. I can assure you it's just a weird film that develops over the lens from being shoved in pockets and purses.
So, you may ask, what is the weather like now in Indianapolis? Let me tell you.
IT'S AWFUL. Absolutely awful. The sun has already started going down extremely early (around 7 and completely by 7:30!), and it is currently 42 and "cloudy," but I'm sure what the Weather Channel means is cold, wet, and miserable.
I don't mind rain, really, but I do mind when the rain is about ten degrees off from becoming snow. I would rather have snow (watch me regret this in about a month!). Snow, to me, is much cozier than rain. And so pretty!
The other problem I have with the current weather is that it rained for almost 48 hours. Straight. I do not appreciate that, weather.