I made hand lotion in dosage forms lab today!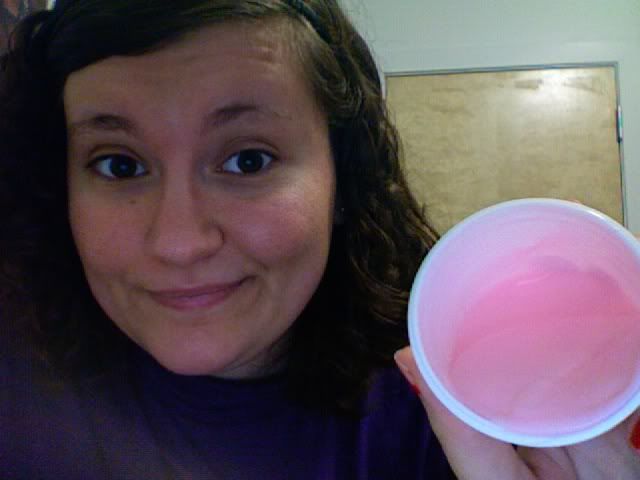 I'm basically ready to be hired at Bath and Body Works. Well, not really. Not so much into that end of retail.
So this hand lotion was really fun to make with the exception of having to do a bunch of calculations beforehand. Basically, you heat up your ingredients and stir them together. It's so simple! It was a little weird when we first divided out the lotion, it was really liquidy. It looked exactly like milk.
We were able to add fragrances and color to our lotions. I chose a fanciful mixture of eucalyptus, jasmine, grapefruit, lavender, and clove. It's… eclectic.
My lab partner and I also discovered that adding one drop of red dye made our lotions look a little less like lotion and more like strawberry milk. Or bubblegum cough syrup. I doubt it tastes like either of those. The lotion solidified quite a bit on the walk home so it looks more like lotion and less edible.
I haven't been able to try it yet, but I'm hoping my formula will be bought up quickly by Bath and Body Works because I clearly have a gift for making lotion.