Happy Wednesday to all! Today I would like to share a love of mine with you. This love is Grace Helbig. Grace Helbig is an American comedian and vlogger who puts videos on YouTube and MyDamnChannel Monday through Friday as part of her channel, DailyGrace. You might be asking yourself, what is a vlogger? Vloggers record videos on a consistent basis and post them on the internet. Once a vlogger reaches a certain number of subscribers, or consistent viewers of his or her videos, he or she is presented with the possibility of making a career out of vlogging. These video blogs can be about whatever the vlogger wants, and I think DailyGrace nails it every time! A relatively well known vlogger is Jenna Marbles, but personally I prefer DailyGrace over anyone on YouTube, any day of the week.
Grace has a different theme for each day of the week, which always keeps her videos interesting. Monday is just a random day where she talks about whatever she wants. On Tuesday, she hazes people by looking at past comments and making fun of people's user names. It is officially on my bucket list to get hazed by her, but sadly it has yet to happen. Wednesday is for reviewing, whether it be a song, movie trailer, or book. On Thursdays she teaches you how to do something (it is always great when she cooks). Fridays are known as Sexy Friday where Grace uses her incredible awkwardness to talk about something not sexy at all, making for a really great time. She has 500 videos, so she has plenty of hilarious material. I linked her channel earlier in this post, but here is her Twitter (she has funny tweets), and Tumblr. If you enjoy laughing, you should definitely check her out. I will leave you with a few of her videos! I hope you enjoy DailyGrace as much as I do, and thanks for reading
The Real Housewives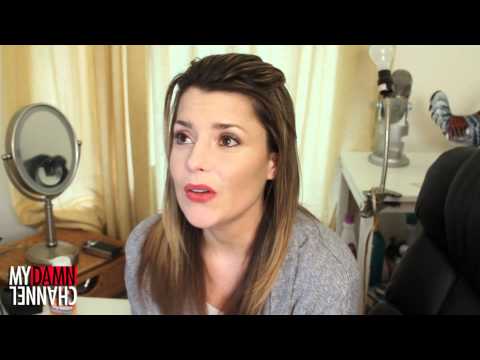 How to make Funfetti Brownies
Amy Poehler?!