Happy Thursday to all! I am quite fond of YouTube, and I have recently been really into a channel called LAHWF.
LAHWF (Losing All Hope Was Freedom) is run by a man named Andrew Hales. Hales, with the help of his friends, performs social experiments and films them for his 531,000 subscribers. His videos range from holding people hands, to whispering "needy" things to people. He also has a video where he tells strangers corny jokes, which is great, because I sometimes do that!
All of his videos are really funny and awkward because no one knows how to react to the strange things he does. Basically, I have started living vicariously through Andrew Hales.
In other news, I got recognized for my blog by a stranger in Starbucks the other night. It was super exciting and was the second time I've been recognized by someone. #InternetFamous #OnMyWay
Also, tomorrow afternoon is an acoustic concert in Holcolm Gardens for Peace Week. I mentioned on Monday that it is Peace Week, and what sounds more ideal than listening to some tunes whilst sitting in the beautiful place that is Holcolm Gardens? Nothing, that's what. The concert is from 3-5 p.m. Be there or be square.
Have a great end to the week and thanks for reading
Holding People's Hand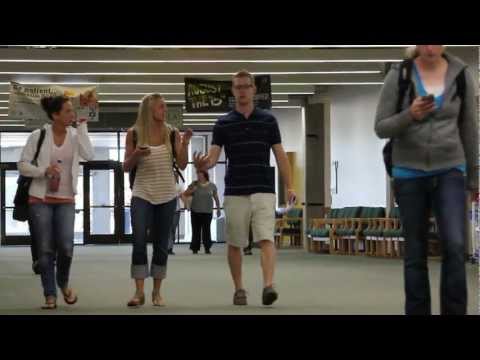 Whispering Needy Things to People