Happy Music Monday to all. I hope everyone had a simply delightful Thanksgiving break and is ready to power through finals. You can do it- I believe in you. This Thursday evening, you should take a study break (or study while you listen) and come see Graph Rabbit in Starbucks at 7p.m.
Graph Rabbit is a musical duo from Brooklyn consisting of musicians Austin Donohue and Shy Kedmi. The pair released their first album, Snowblind, in Ocotber of 2012. According to their website, this concept album follows an unnamed protagonist as he "wanders through a surreal, minimalist snow-scape, falling in and out of sleep, following birds through fields, arguing with a river, and eventually just surrendering to the silence of snowfall."
Now that may sound kind of weird and trippy, but do not be afraid dear reader. Graph Rabbit's tunes are very ethereal sounding, and I do indeed imagine the snow-filled world the duo describes as I listen to them. They remind City and Colour and Noah and the Whale's love child, with a dash of mellow thrown in. I haven't heard too many of their songs, but I enjoy what I do know. They are incredibly pleasant to listen to, and their songs prove to be the perfect study soundtrack.
Come check them out on this Thursday at 7 p.m. in Starbucks. There will be free food, and you could even study as you listen if your finals schedule prevents you from taking a break. It's the best of both worlds!
Have a great week and thanks for reading
"Make It Stop"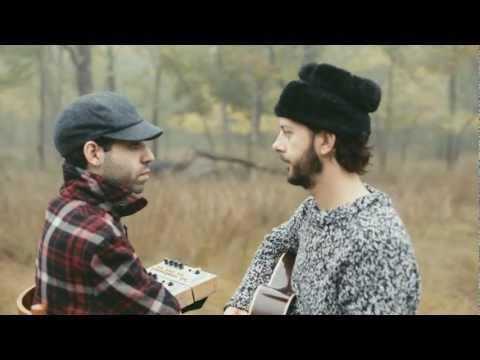 "Falling Snow"