Happy Tuesday to all. I hope you all had a fabulous fall break. Just a handful of weeks till Thanksgiving! Hurrah! Over fall break, I saw Twenty One Pilots in concert and it was incredible. Since I missed Music Monday yesterday, I am dubbing today "Tuney Tuesday" so I can tell you about the concert. (Also, check out this post I did about them on Butler's U lala page!)
Twenty One Pilots is a musical duo from Columbus, Ohio consisting of Josh Dun and Tyler Joseph. The pair has released three albums since its formation in 2009, and I just can't get enough of them. I'm not quite sure how to classify their music since it ranges so much from song to song, but they are an indie pop, indie rap, spoken word, electronic-type hybrid. All of their songs have solid lyrics and are so darn catchy. Plus, Tyler's voice is incredibly unique.
I first saw these two at Lollapalooza over the summer and I instantly fell in love. Their live performance is so incredible and full of energy, I could see them about three hundred times. Josh plays drums and back flips off Tyler's piano at every show, and at the concert this past weekend, Tyler stood on the audience's hands for a song. Totally casual. On top of that, the lights for the show were sick! Their show at Lollapalooza was during the day and obviously did not have theatrical lights, so the lights at this show blew me away. They were super bright and crazy and matched the tempo and energy of each song. My favorite part of the show, however, was when Tyler and Josh sat down at chatted with the audience about how thankful they were for the opportunity to perform for us, and then introduced their crew.
They are such cool dudes and I want to be friends with them so badly. Seriously though, if you ever have the opportunity to see Twenty One Pilots in concert, whether you know their music or not, take it! I promise you will not be disappointed.
Have a great week and thanks for reading
"Migraine"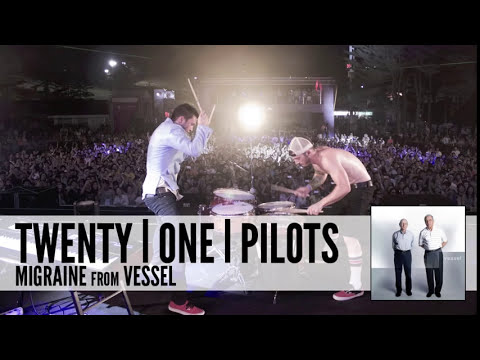 "The Run and Go"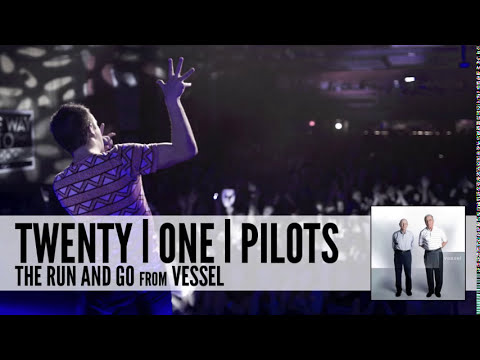 "Car Radio"