Happy Monday and welcome back to the first Music Monday of the school year! As you probably know, Butlerpalooza was last weekend. The concert was put on my SGA's Program Board and featured the band Youngblood Hawke, as well as B.O.B. I thoroughly enjoyed Youngblood Hawke's performance, so this first Music Monday is dedicated to them.
Youngblood Hawke is a six-person indie pop band from California that formed back in 2011. Since its formation, the band released a self-titled EP, as well as a recently released album entitled Wake Up. Most excitingly, their single We Come Running was listed as iTunes' single of the week in August of 2012. Rock on, guys!
Before seeing them at Butlerpalooza, I had only ever heard their song We Come Running. Since I love that song and repeatedly played it on a mixed cd in my car over the summer, I was pumped to see them perform. Their set was really good and I loved watching them bounce around the stage. Truthfully, everyone else in the crowd seemed a bit dead, but my friends Brandon, Allie, and I danced and whooped it up. After the show, the band was signing autographs and I had them sign the back of an old grocery list I found in my purse. It was pretty great.
The band has a cool sound to them, strangely sounding fun and alive while simultaneously sounding kind of echoey. I can't quite describe it, but they are definitely worth checking it.
Have a great week and thanks for reading
"We Come Running"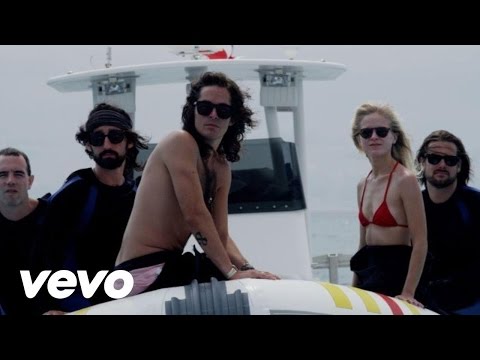 "Stars (Hold On)"