Of course Christmas was a few days ago, but I feel like I'm missing out because all of my fellow bloggers live in the Midwest and I do not, meaning I do not get snow as often as they do….including this past blizzard in Indiana. All it's been here in Tennessee is dark and dreary with no snow! This is fairly unusual because even last year, with how warm it was, it snowed.  This video shows an accurate representation of the difference between how it was snowing in Indiana and actually how it was in Tennessee.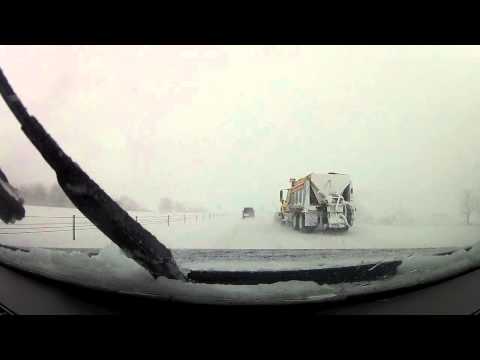 Okay, so I did not shoot this video, but someone was actually on their way to Tennessee and videoed the difference from Indiana and Tennessee. Where I live in Knoxville, it didn't even snow at all like the video shows so I wish I could have at least seen that!
I'm thinking I may just do my very first vlog in a few days showing what I received for Christmas, so be on the lookout for that!