Imagine: kids say the darndest things meets musical Jerry Seinfeld. When I came home for Labor Day weekend, I was greeted by the newest movement of musical comedy that my siblings have encountered. All of this centers around the resurgence of "Flight of the Conchords," a musical group turned TV show stars that was the focus of my freshman year at Butler.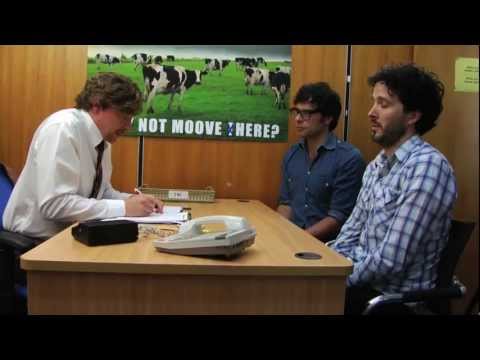 The interactions of the band manager and band are very indicative of what the TV show was like. I've enjoyed seeing all of these actors go on to bigger projects. Murray was featured in "Yes Man," Jermaine starred in "Dinner for Schmucks" and Bret wrote the score for "The Muppets."
This great cause was bolstered by a number of fantastic singers, who we got images of laughing at the ridiculous, child-generated lyrics as well as them singing or rapping said lyrics in a completely serious state. If you have the ability to feel inside (and stuff like that), I encourage you to donate. At the very least enjoy the video and recommend it to your friends.